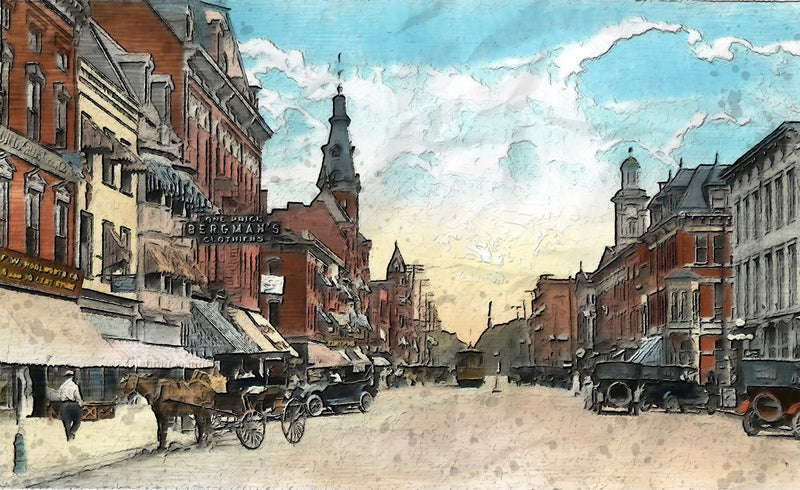 1930's Women's Fashion: What Were They Wearing?



1930's Women's Fashion: What Were They Wearing? We all know that fashion trends come and go, but have you ever wondered what women's clothing looked like in the 1930s? In this blog post, we will take a look back at some of the iconic fashion trends of that era. From evening gowns to everyday wear, there is something for everyone to enjoy. So grab a cup of tea, sit back, and let's go on a fashion journey back in time!


1930's Women's Fashion: Daywear
In the 1930s, daywear was all about smartness and comfort. Women usually wore dresses with long sleeves and high necklines. These dresses were often made with lightweight fabrics such as silk and cotton. Popular colours for this type of dress included pastel shades such as pink and blue, but also bolder colours like red and yellow. Other popular accessories included hats, gloves, handbags and shoes. Many women would also wear fur coats or stoles during the winter months.

1930's Women's Fashion: Eveningwear
Eveningwear was just as important in the 1930s as it is today. Evening gowns were often made from luxurious fabrics such as velvet or satin and featured intricate details like beading or lace trimming. The most popular style of evening gown was the "sheath dress" which had a fitted shape and dropped waistline. This style was worn by many Hollywood stars such as Joan Crawford who famously wore it in her 1934 film "Riptide". Other popular styles included full-skirted ball gowns with dramatic shoulders and high necklines which were perfect for formal occasions like balls or dinner parties.


1930's Women's Fashion: Accessories
The right accessories can make an outfit stand out even more so during the 1930s women would often accessorise with jewellery such as necklaces, bracelets and earrings made from precious metals or stones such as diamonds or pearls. They also often wore fur stoles over their dresses to keep warm during cold winter evenings or carried small evening bags decorated with beads or sequins for special occasions. Shoes were always an important part of any outfit; most women chose to wear heeled pumps or leather sandals depending on the occasion.


1930's Women's Fashion: Final Thoughts
As you can see, fashion during the 1930s was all about glamour and sophistication! Women had an array of different styles to choose from when deciding what to wear; whether they wanted something casual for daywear or something more glamorous for evening events they could find something that suited them perfectly! Although some of these styles may feel outdated now, they still remain timeless classics that are sure to never go out of fashion! If you are looking for inspiration for your next outfit then why not try taking some cues from vintage looks like those seen in this blog post? Who knows – you might just start a new trend!