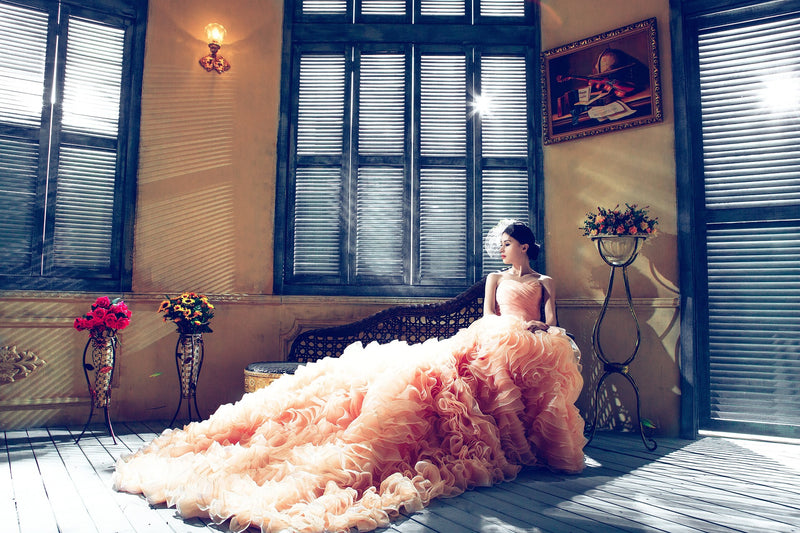 A Guide to Women's Dress Styles in the US 



A Guide to Women's Dress Styles in the US: 
When you're shopping for a dress, it can be hard to choose one style that's right for you. There are so many options! To make matters worse, there are different dress styles in different parts of the country. Here's a guide to help you navigate the world of women's dress styles in the United States.


A-Line Dress:
The A-line dress is probably one of the most popular and timeless styles out there. It is characterized by a fitted bodice that gradually flares out from the waist down, creating an "A" shape. This style is flattering on almost all body types and can be dressed up or down for any occasion.


Corset Dress:
A corset dress is an article of clothing that combines two different elements: a bodice and an attached skirt. The bodice of the dress contains boning and lacing, which gives it its signature shape and provides support for your body. The attached skirt creates an elegant silhouette without adding bulk or creating extra volume around your waistline. It's also designed with comfort in mind, so you don't have to worry about feeling constricted or uncomfortable while wearing it. 


Sheath Dress:
The sheath dress is an elegant, timeless fashion staple that flatters many body types. It's easy to wear and style, with a chic look that transitions easily from the office to evening events. This versatile silhouette features a tailored, sleeveless design that hugs the figure without being overly tight or constricting. Its relative simplicity makes it an ideal choice for fun patterned fabrics such as polka dots or gingham, or you can keep it neutral if you prefer. Whether you're going for a sophisticated day-time look or a glamorous night-time one, the sheath dress is sure to make you feel like your most fabulous self.
Midi Dress: 
The midi dress is an effortlessly chic option that falls just below the knee. Its modest length makes it ideal for more traditional settings or when dressing conservatively, but its versatile design also allows you to accessorize it with some fun shoes or jewelry to give it a modern twist. Wear the midi dress to dinner dates, outdoor events such as garden parties, or even work meetings!


Shift Dress:
The shift dress is another classic look that never goes out of style. It falls straight from the shoulders down, creating an easy and comfortable fit. This style looks great with a pair of heels or flats and can be accessorized with jewelry and scarves for a more formal look.

Maxi Dress:
Maxi dresses have been popular for decades, and they show no sign of going away anytime soon! These dresses come in both fitted and flowy styles, making them perfect for any occasion. They're also great because they provide coverage without sacrificing style—perfect if you want to show off your legs while still looking covered up!


Wrap Dress:
Wrap dresses have been around since the 70s, but they remain as popular as ever today. This style features a wrap-around closure at the waist that ties on one side, creating an hourglass silhouette. This look is especially flattering on petite figures because it creates curves where there may not naturally be any!
Bodycon Dresses:
The bodycon dress is designed with curves in mind—literally. This form-fitting dress shows off all your curves while giving off an effortless and sleek vibe. A great way to make sure your bodycon looks stylish is by adding accessories like statement earrings or necklaces. You can also play around with different fabrics like velvet and lace, depending on the occasion. 


A Guide to Women's Dress Styles in the US Final Thoughts

American fashion is anything but ordinary, with stylish influences from the Victorian era, Hollywood glamour, and modern trends, U.S. dress styles have evolved over time to best suit changing tastes and needs. From A-Line dresses to Corset dresses to Bodycon dresses, American dress styles are not only varied but are also glamorous, highly fashionable and trendy.