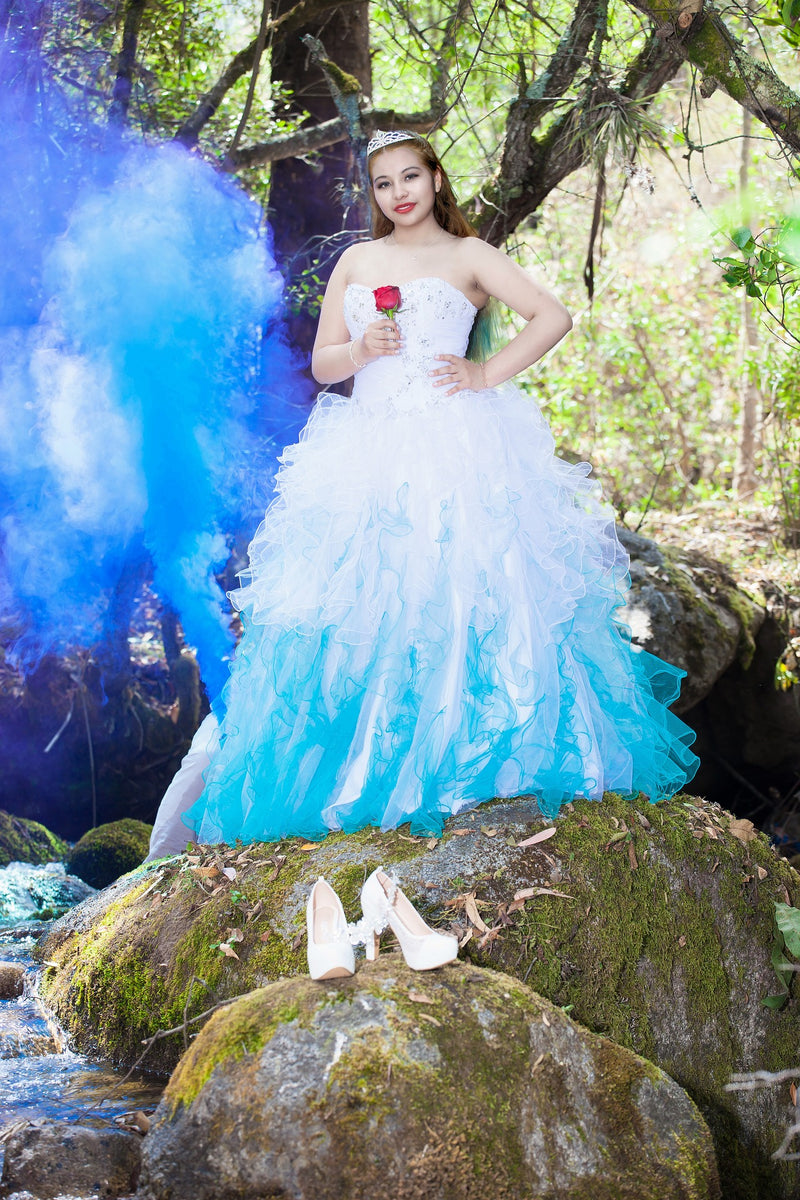 How Much Does A Quinceanera Cost: A Detailed Breakdown


How Much Does A Quinceanera Cost: A Detailed Breakdown. A quinceanera is a traditional Latin American celebration of a young girl's fifteenth birthday. It's often celebrated with friends and family, and it's no wonder—the cost of throwing a quinceanera can add up quickly! If you're planning to host your daughter's upcoming quinceanera, it's important to understand all the expenses that come with hosting such an event. In this blog post, we'll take a look at the costs associated with throwing a quinceanera party for your daughter. 
Venue & Food 
The cost of the venue and food are typically the biggest expenses when it comes to hosting any large party or event. For example, if you rent out an event space, you may have to pay for the room rental itself, plus extra fees for tables and chairs, decorations, security personnel, etc. You'll also need to consider how much food you plan on providing—if you hire a caterer or order food from a restaurant, those costs will add up quickly. 
Entertainment & Decorations 
Next come entertainment and decorations—these are usually smaller expenses but can still add up if you're not careful. Entertainment can include DJs or live bands for music, as well as dancers or other performers for the actual ceremony itself. There are also countless options when it comes to decorations; from custom-made centerpieces to colorful balloons and streamers. 
Quinceanera Dress
One detail on your list that stands out above all others: selecting the perfect dress. It may not seem too significant at first, but a quinceanera dress will be the talk of the celebration and an element that remains in photos far longer than cake or confetti. Therefore it is essential to pick something special for her big day. Luckily, Norma Reed, has you covered with a stunning selection of Quinceanera Dresses that won't break the bank!
Miscellaneous Expenses 
Finally, there are some miscellaneous expenses that may come up during the planning process. This includes things like transportation costs (if guests need to be shuttled from one location to another), photography/videography services (so you can capture all those special moments!), gifts for guests (such as favors or souvenirs), and any other incidental items that may come up during the course of planning your daughter's quinceanera party.
How Much Does A Quinceanera Cost: Final Thoughts
Planning a quinceanera can be an expensive endeavor—but it doesn't have to be! By understanding all the potential costs involved in hosting such an event, you'll be better equipped to budget accordingly and throw your daughter an amazing quinceanera without breaking the bank! From venue rentals and catering services to entertainment options and miscellaneous expenses, there are lots of ways to cut corners while still making sure your daughter's special day is full of love and joy! With proper planning ahead of time and keeping these tips in mind, your daughter's quinceanera will go off without a hitch! Good luck!
Looking for a Quinceanera Dress? Shop Now!





Article: How Much Does A Quinceanera Cost? - A Detailed Breakdown
Category: How Much Does A Quinceanera Cost? A Detailed Breakdown