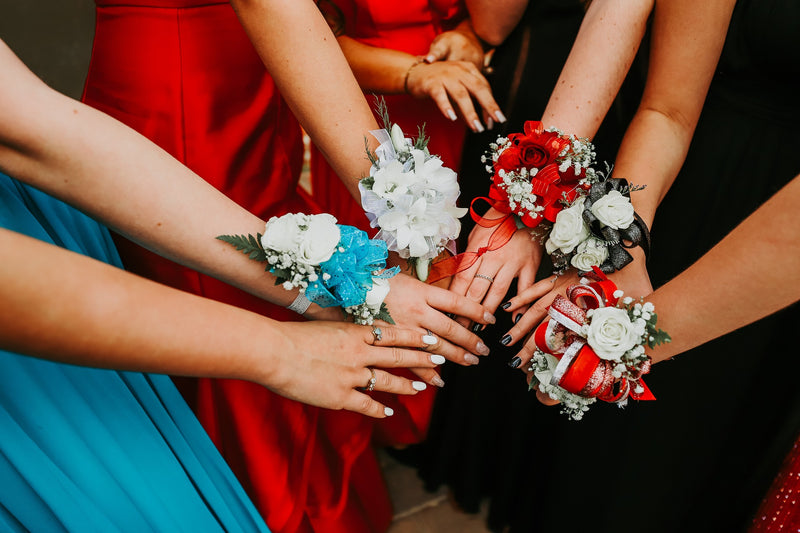 The Trendiest Accessories to Wear to Prom 2023


The Trendiest Accessories to Wear to Prom 2023: Prom is the most important night of the year for high schoolers, and finding the perfect accessories can make or break your look. We've already seen a few trends emerging for prom 2023, and we're here to help you pick out the trendiest accessories that will make you stand out from your peers. Whether you're looking for something subtle or something eye-catching, we have you covered!


Statement Necklaces. Statement necklaces are making a comeback in a big way this year, and they are sure to be all the rage at prom 2023. Whether you opt for something flashy and over-the-top or something more toned down and sophisticated, statement necklaces can take any look from ordinary to extraordinary in an instant.


Eye-catching Earrings. If you prefer more understated jewelry but still want to make an impact with your look, then eye-catching earrings may be just what you need. From bold hoops to sparkling studs, there's no shortage of options when it comes to finding the perfect pair of earrings for prom 2023.


Unique Hair Accessories. Don't forget about your hair; it plays an important role in completing any look! This year, hair accessories are all about being unique and standing out from the crowd. Whether it's a sparkly headband or a colorful clip, choosing a unique hair accessory for prom is sure to get heads turning in your direction!


Shoes. This is a major part of your prom look and to help you find the perfect footwear, here is a guide to the trendiest shoes of 2023.


Mules
Mules are known as a slip-on shoe that has no back or constraint around the heel. They come in every style imaginable from open-toe heeled mules to leather closed-toe loafers. This season is all about mules with low block heels or kitten heels for a more sophisticated look that is totally comfortable for dancing all night long. For those wanting something more daring, metallic mules with rhinestones or embellishments will have you standing out from the crowd.

Ankle Boots
Ankle boots are making their mark this season as well – especially ones with square toes and chunky heels. Whether they're made of velvet, leather, or suede; ankle boots are sure to make a statement at your prom. The best part? You will be able to dance without worrying about them slipping off because of their secure fit on your foot.

Platform Pumps
Platform pumps are making a comeback this season so why not rock them at prom? With their extra cushioning and support near the toe area and an extra boost in height due to its platform sole design, these shoes will keep you steady while still looking stylish on the dancefloor. Choose from satin styles in bold colors and shimmery finishes to add some drama to your look!  


The Trendiest Accessories to Wear to Prom 2023: Final Thoughts
Prom night is quickly approaching, so now is the time to start thinking about which accessories will complete your look! While trends come and go each season, statement necklaces, eye-catching earrings and unique hair accessories will always be on trend when it comes to accessorizing for prom. So put together your perfect outfit—and don't forget the perfect accessories! —to ensure that you have all eyes on you as you walk into prom 2023 like royalty!