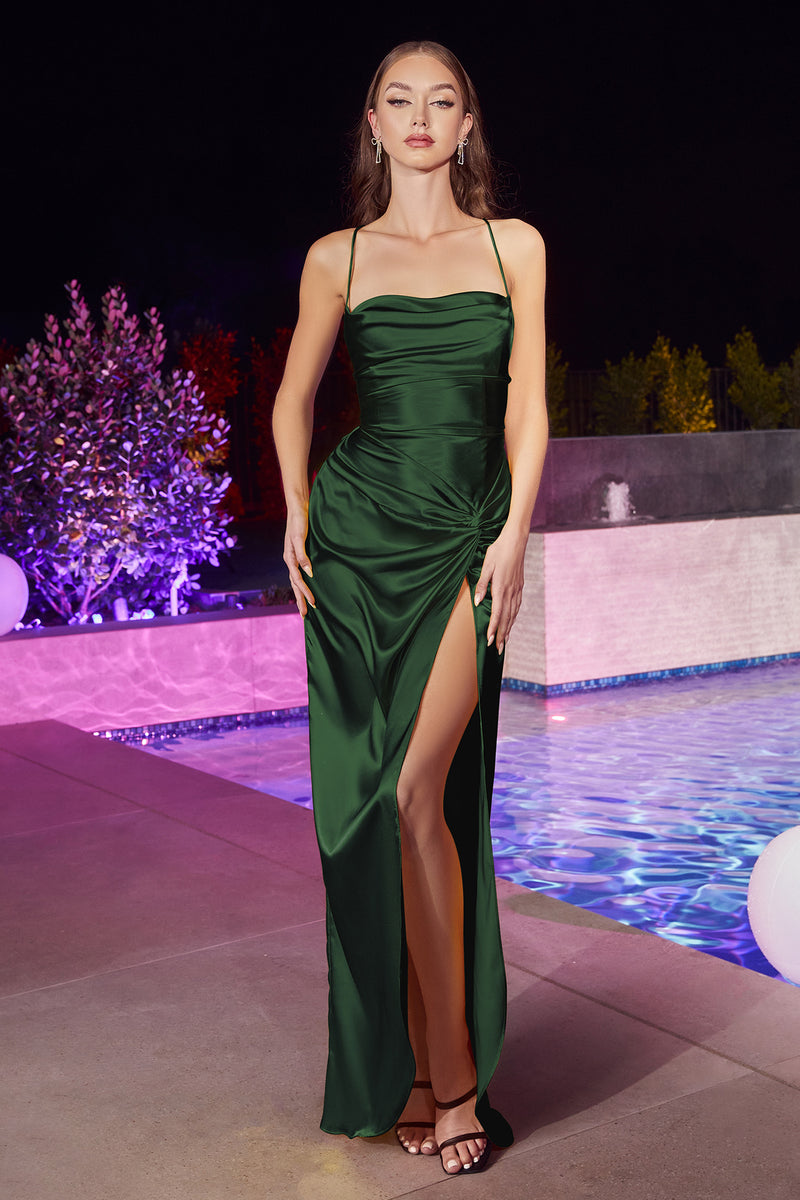 Top 10 Wedding Guest Dress Trends For 2023


Top 10 Wedding Guest Dress Trends For 2023: If you're going to be attending the wedding of someone special, you need to make sure that you pick out the right dress for the occasion. There are quite a few trends which are going to be popular in 2023, and we want to make sure you get the best dress for the occasion, so let's take a look at them. 
1. Full Length Dresses
They're sophisticated, sleek and effortlessly classic - it's the full length dress here to make an appearance. If you want the quietly stunning but traditional look, a full length dress helps you to look beautiful without showing off too much. 
2. Lace Dresses
Lace is sleek, sexy and confidence-boosting - perfect for a wedding where you want to look your best. Lace can come in a range of different colors and complexities - it's easy to pick something out.
3. The Green Look 
There's something about a dark green dress that's truly stunning if you have the complexion for it - it's a true work of art and definitely worth considering. How you use it is up to you, but there are plenty of great styles with green. 
4. One Shoulder Dress
The one-shoulder dress can be a risky move but often well worth it. You get a lot of freedom and the style is bold but appealing nonetheless- it's perfect for people who want something a little bit different. 
5. Monochromatic 
Monochromatic dresses can be a big hit. We recommend sticking to darker colors though - the last thing you want to do is make the bride feel like you're competing with her!
6. The Floral Dress
In the world of wedding guest dresses, the floral dress is basically just royalty. It's sleek, pretty, bright and fun - perfect for a wedding. Plus, you can get basically any style and pattern you like for infinite customization. 
7. Blue Lace
We covered lace earlier but blue lace is something unique all on its own. It's fun, pretty, soft and stylish - you want a lighter blue usually to compliment summer weddings, but weddings in colder climates can benefit from a darker lace. However, both are winners.
8. Dresses With Jackets
Accessories make the outfit and a jacket is no different. Not only does it look fantastic, but it's an easy way to accessorize and you get to wear one of your favorite jackets in the process. That sounds like a good deal from where we're standing. 
9. Asymmetrical Dresses
Asymmetrical dresses have stood out this year as a unique fashion trend. Most dresses are symmetrical in design, but this is a deliberate break from the norm. It's definitely one of the more unique ways to dress.
10. Deconstructed Dresses
For our last pick of wedding guest dresses Canada, it's all about the deconstructed dress. Having a bottom half that you can change at a moment's notice, means that you can easily explore different styles, and be ready to dance whenever you want.
Shop Wedding Guest Dresses With Us
We have a selection of amazing wedding guest dresses for you to choose from. Why not come and take a look at what's available?