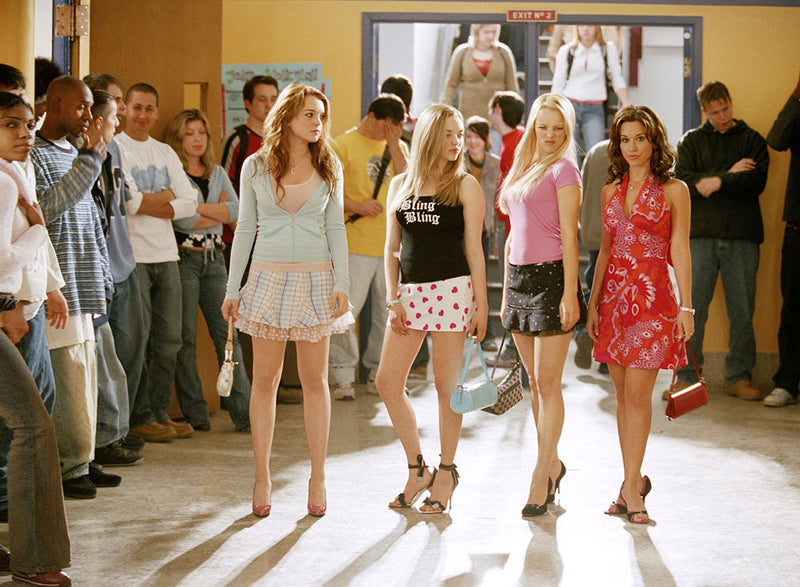 What Is Y2K Fashion? What You Need To Know!



What Is Y2K Fashion? What You Need To Know! Ah, the early 2000s—a time of low-rise jeans, butterfly clips, and Juicy Couture tracksuits. Yes, it's no secret that Y2K fashion was a bit...flashy. But if you're looking for an easy way to make your wardrobe stand out from the crowd, then Y2K fashion is definitely worth considering. Let's take a closer look at this vibrant style trend and see what it has to offer. 


What Is Y2K Fashion? How To Incorporate Y2K Style Into Your Wardrobe?
Remember the days of "y2k fashion"? Well, brace yourselves because it looks like the '90s and early 2000s are back in full force. If you loved the trends from that era, then you're in for a real treat. Let's take a look at some of the hottest y2k looks around today! 


What Is Y2K Fashion? Low-Rise Jeans!

If there's one thing that screams Y2K fashion, it has to be low-rise jeans. We've seen them on the likes of celebrities such as Jennifer Lopez and Britney Spears, and now they're back with a vengeance! Whether you pair them with a crop top or an oversized vintage t-shirt, this look is sure to make heads turn.



What Is Y2K Fashion? Trucker Hats! 

Trucker hats were all the rage in the early 2000s—and now they're back! From classic brands such as Von Dutch to more modern takes on the classic style, these hats are a great way to add some edge to any look. They come in a range of colors and materials so you can find something that suits your unique style.
What Is Y2K Fashion? Cargo Pants! 

Cargo pants were huge during the Y2K era—so much so that they became something of a joke among fashion critics. But guess what? They're back again! Whether you opt for classic khaki or go bold with bright colors, these pants have been popping up everywhere lately. Plus, their extra storage pockets give them an added bonus over traditional jeans or trousers.

Y2K With A Little Less Flash
If you want to rock some Y2K style without looking like you stepped out of an episode of The OC (though there's certainly nothing wrong with that!), there are plenty of ways to do it. Opt for subtle animal prints or pastel colors instead of neon hues; look for fitted silhouettes rather than overly baggy jeans; choose classic denim jackets with embroidery details; and don't forget about statement accessories like necklaces and earrings with rhinestones or pearls. 


What Is Y2K Fashion? Final Thoughts.

Y2K fashion is a throwback to the early 2000s—the last decade of the 20th century. It was a time when bold colors and over-the-top embellishments were all the rage. Some of the most popular items included low-rise jeans with flared legs, fitted crop tops, rhinestone-encrusted accessories, and colorful animal prints. Think Britney Spears circa 2001—that's Y2K fashion in a nutshell! Whether you were there during the original heyday or not, you can still enjoy some fun '90s nostalgia today by incorporating some elements of Y2K style into your wardrobe. With its bold colors and unique accessories, this trend offers something truly special—so why not give it a try? We promise you won't be disappointed!